The latest in my solo travels saw me visit a place I'd only gone to for a stopover before, but with £200 return flights with Etihad and some oddly cheap hotels, I couldn't exactly say no, could I? UAE, let's have at ya!
***
I left work and headed to Heathrow on 2nd May for an overnight flight to Abu Dhabi with Etihad. Obligatory lounge wanker behaviour (stuffing my face with free pasta and prosecco) and a bit of a wait, and I was on the flight in no time. I'd never flown Etihad before and was pleasantly surprised – the film selection wasn't as vast as Virgin/Emirates, but the food was pretty good and the seat legroom was phenomenal for economy (I have 36″ legs, this is crucial for me). The only drawback for me (and it's a very minor complaint) was that the music piped through the sound system on repeat was insanely annoying after a while, but given that's the only complaint I could come with, I'd say that was pretty good going, no?
We landed in Abu Dhabi at 6.30am or so on Friday 3rd May. As far as I'm aware, Etihad only fly into Abu Dhabi, but they do offer a free coach shuttle to Dubai which does need to be booked ahead of time. Head outside Abu Dhabi airport, turn right towards the 'buses' sign, and you should see the Etihad coach with some benches and shelter outside. The coach drops you off an hour or so later at a pretty derelict shopping centre in the middle of Dubai (with terrifying plastic clowns outside – remember that and you'll know you're in the right place), but from there it's pretty easy to get anywhere in Dubai with local taxis/Uber/Careem.
A quick word on transport in UAE – Uber is pretty common and used a lot, but Careem is the local app, and usually has a lot of deals and special offers on, so you may be able to get some free rides. When I went, it was right at the beginning of Ramadan, so there were plenty of codes and coupons around. Just a heads up – make sure your payment card is synced up to it before leaving the UK, or you could have some issues for some reason (the app did NOT like my UK debit card).
Right, so. Dubai. It was pretty bloody hot, humid, and sweaty the second I stepped off the air-conditioned coach, and I couldn't wait to either get back in some air-con, or dive into a nice cool pool. Fortunately, the cheapo hotel I'd booked had both. I managed to get a sweet deal – £88 for 3 nights! – at a Premier Inn in Al Jaddaf, which was around a 15 minute drive from central Dubai (might be the reason for the price?). The hotel is relatively new and large, and there were building sites around the hotel, but hey, it had a pool and aircon, what more do you really need?
I checked in on Friday at around midday, had a little kip, and then decided to launch into Dubai life at full throttle by subjecting myself to the Dubai Mall on a Friday night (which is the equivalent of a Saturday night in the UAE).
Dubai is synonymous to Brits for being a mecca for three things – large attractions (what up Burj Khalifa?), tax-free salaries, and insane shopping centres, and the Dubai Mall was no exception. This place was huge. The second largest mall in the world in terms of total land area, it has over 1200 shops (most of which I visited), 14000 parking spaces, and had 92 million visitors in 2015. It was no joke. So of COURSE I started off there.
I spent a long time just wandering around the shops and trying to get my bearings. It sounds ridiculous for a grown-ass woman to get lost in a shopping centre (and to feel frequently overwhelmed at the sheer size of it all), but it happened several times and it was mildly stressful trying to figure out exactly where I was. Even the Dubai Mall official app didn't help me that much, although I'd recommend downloading it anyway as you may just be smarter than me. I ended up window shopping most of the time (it was relatively expensive, guess they have to make up for those tax free salaries somehow – and I'm also on a FIRE journey so unnecessary spending on stuff I don't need is more or less verboten), but it was still fascinating to truly see how the other half life, and slightly depressing when you realise just how much capitalism and consumption is valued there. I had my AED70 sandwich and chips, and that was enough for me. Sorry not sorry, Dubai.
The next day, I had a lazy morning/early afternoon by the pool (standard – for my international readers, I'm British, and we take sun whenever and wherever we find it). I managed to get both a pretty nice tan, and also a lot of ogling by slightly pervy men, which as a solo female traveller is always a barrel of laughs. The next morning saw a rather unfortunate incident with one of these pervy men, which I'll document further down below, but Saturday morning saw very few incidents fortunately. I had a spot of food and drink before going onto my next Dubai activity – a desert dune safari!
I booked the desert dune safari before arriving in the UAE, on the recommendation of one of my (now-ex) colleagues who said it was well worth doing. I was a little apprehensive because I a) was travelling by myself, and b) am old enough to remember the old adage of "don't trust meeting anyone on the Internet by yourself" (even though that's how I met Mr Roams, but whatevs), but I booked the trip through Arabian Adventures anyway (for those interested, it was the Evening Desert Safari), and at 4.30pm a driver came and picked me up from my hotel to start the excursion.
The desert dune safari itself was more of a convoy with around 20 other vehicles all driving out to the Dubai Desert Conservation Reserve. There were 5 other people in my vehicle – two couples and one of the husband's sisters – and the driver, who was a friendly man who kept calling me Miss Rosi and was highly amused at the fact I was by myself. The drive to the desert took around an hour, and once we got to the gate of the conservation reserve, the tyres on the jeep were let down and we set off to drive at high speed over the dunes.
As you can see, it was quite bumpy.
After about half an hour of doing this and feeling increasingly sicker, we drove to a campsite where we ate, drank and watched a Turkish (I think?) dancer perform, which was pretty cool. It wasn't quite the small intimate dinner I was hoping for – there were around 200 other people there – but it was fun to chat to lots of different people, eat lots of pasta, and watch the dancer who was awesome. There was also an opportunity to sandboard, hold a falcon, ride a camel, have henna, and smoke shisha, but I chose to watch the dancer instead because I'm old and broke.
Eventually we made our way back to the hotel where I was dropped off and slept pretty damn soundly.
The last full day saw me wake up late, go to the pool for a top-up tan, get mildly assaulted by an idiot who swum into me and grabbed my waist. Despite us being the only two people in the pool, he said that he didn't have his goggles. Funny that he'd managed to swim several laps absolutely fine before I got into the pool, huh?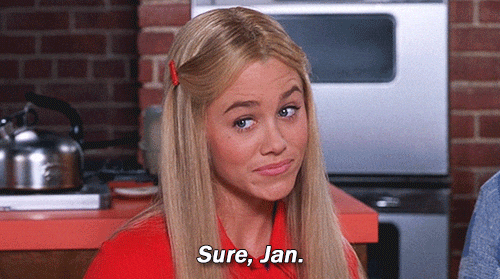 After throwing an absolute fit at this idiot, I got out of the pool, got dressed, and ventured back to the Dubai Mall in order to visit the Burj Khalifa, the tallest building in the world, and conveniently accessible from the mall.
Unfortunately for me, going to the tallest building in the world came at an equally tall price, and they wanted to charge me £80 just to go to the 124th floor – not even the highest floor! So I said "no thanks" to that, went to the Cheesecake Factory, and decided to Google Image what the views from the 124th floor would look like instead. I'd recommend you'd do the same if your wallet's too small for your fifties, and your diamond shoes are too tight.
All in all, it was a lovely little trip and break to go somewhere I'd never been before (other than Morocco and the Maldives, this was the only other predominantly Muslim country I'd been to). The people were so welcoming and friendly, especially when they realised I was travelling alone – nothing was too much for them to accommodate and the customer service in the restaurants and hotels was ridiculously good. Just be warned that yes, it's a pretty expensive country, and to be conscious of dressing appropriately in public places (don't leave shoulders or knees exposed). Other than that, you're golden. Unlike my wallet.
R xx